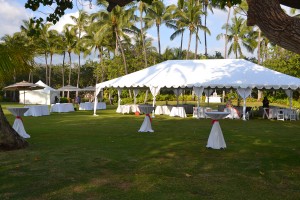 If you are hosting an outdoor event of any kind, the natural elements are your biggest threat. From rain to the blazing heat of the sun, one of your top concerns is keeping your guests dry and comfortable. Rental tents are a great addition to your outdoor party as they not only protect you from the elements but set the tone and are the focal point for your celebration.
Here are a few benefits of investing in a quality rental tent for your next event!
Adds Privacy
If you are having an intimate event and want to prevent prying eyes from staring, a tent is best suited for your occasion. You can rent a tent with siding to create a private atmosphere.
Weather Protection
Although we can predict it most of the time, the weather is out of our control. If you have an outside wedding or celebration, it is important to always have a tent up and ready in case Mother Nature decides to switch things up. Having a tent at your event could be a backup measure and does not need to be where all your activities occur.
Customizable
Indoor venues have limitations when customizing your space because you are confined to what the venue's room has to offer. An outdoor event allows nature to be the backdrop for your special occasion. You can easily decorate your rental tent with party supplies and custom décor.
Added Perks
Many professional and reliable tent rental companies like Kama'aina Catering and Tent Rentals will supply you with extra items you might need for your event. You will have everything you desire for your celebration, from party supplies to dance floors. Investing in a tent rental will relieve you of unnecessary stress and worry, allowing you to relax and enjoy your event.
If you need a tent rental for your next celebration, Kama'aina Catering and Tent Rentals has you covered. We offer full-service tent rentals for weddings, parties, and events. Each of our tents can be rented with all the space and party supplies you need to host an event on Oahu or Maui. Give us a call today at (808)766-0067 to learn more about our tent rentals and other services!